Product Description:
1. Structure of Aluminium Foil Description:
Aluminium Foil is structured by aluminium paper, which is the raw material .It is suitable for: Tobacco, food, beer, beverage, decoration, electric cable, electrolytic capacitor, medicine and air-conditioner.
2. Main Features of the Aluminium Foil:
High heat reflection & low thermal conductivity
Heat preservation & energy saving
Moisture barrier & waterproof
Low flammability
Strong, durable & corrosion resistance
Light weight & easy to install
Clean, safe and fibre free & no odour and toxicity, totally environmental-friendly
No mildew growth & no rodent and insect nesting
3. Aluminium Foil Images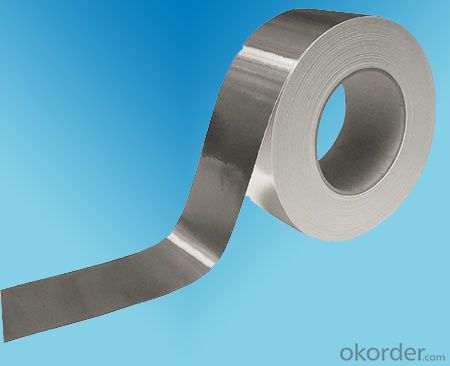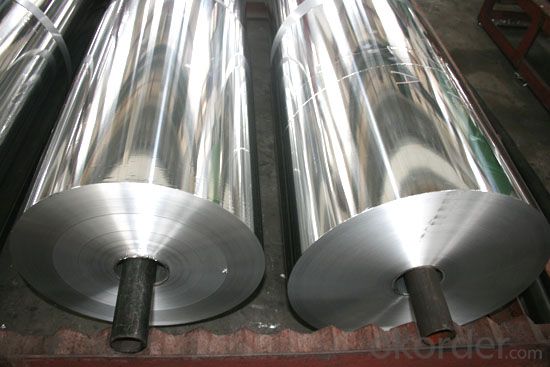 4. Aluminium Foil Specification
These products are used as insulation material,packaging material,used in buildings insulation,construction insulation.The material provides excellent insulation: reflects up to 97% of radiant energy in addition to
resisting other types of heat transfer from conduction,convection,and radiation.The side of
metalized PET/Alu forms an effective barrier against moisture,air currents and vapors.It is
economical solution in many field.
1.Building / construction Thermal Insulation Material to reduce summer heat and keep
warm in winter.
(1) Roof,Attic,Underlay & floor InsulationUnder Concrete & wood.
(2) Crawl Space,Stud Wall,Metal Frame Building Insulation
2.Wrapping
(1)Protective coating of ventilating pipe,HVACDuct&Pipe;
(2)Shells of air conditioner and water heater;
(3)Packing lift/elevator,machinery, sensitive products.
(4)Industrial & commercial sheds.
It is economical solution for a wide range of industrial,manufacturing ,packaging and consumer application.Such as for industrial sheds,commercial buildings,home insulation ,under wood or
laminated flooring,roof insulation, carpet underlay and construction,packaging material to the
sensitive products.
Material Structure: AL/ woven cloth/AL

Roll Width:1.2m*100m (lenth can be customized)

PROPERTIES

TEST DATA

UNIT

Thickness

+-0.15

mm

Weight

154

gsm

Emissivity

0.03

COEF

Thermal conductivity

0.036

w/m0

Apparent Density

73

kg/m3

Reflectivity

97

%

Water Vapour Transmission

0.015

g/m2kpa

Corrosion

doesn't generate

Tensile Strength(MD)

14.65

Mpa

Tensile Strength(TD)
5.FAQ
We have organized several common questions for our clients,may help you sincerely:
①How long can we receive the product after purchase?
The purchase of product within three working days, We will arrange the factory delivery as soon as possible. The pecific time of receiving is related to the state and position of customers. Commonly 7 to 10 working days can be served.
②How to guarantee the quality of the products?
We have established the international advanced quality management system,every link from raw material to final product we have strict quality test;We resolutely put an end to unqualified products flowing into the market. At the same time, we will provide necessary follow-up service assurance.